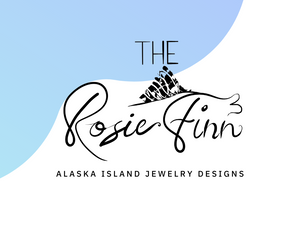 TheRosieFinn Jewelry Brand
Vivid and Conversational
    Handcrafted for everyday adventures.
Collection Titles: Waterfalls, Gold Rush, Chinook Tales, Midnight Sun, Wild Flowers and Dancing Light
Studio Materials
Hypoallergenic Earring hooks, Powder enamels, Copper blanks, Connector shapes and jump rings.

Also on Etsy
Etsy helped me build my business and the dream to build a brand. You can still find me, "TheRosieFinn," on Etsy for some more Alaska Island Jewelry Designs. 
Etsy